Article
Environmental dialogue in online communities : negotiating ecological citizenship among global travellers
ISSN: 1470-6423
2009 - 199-205 P. | In anglais
Suggestions
Du même auteur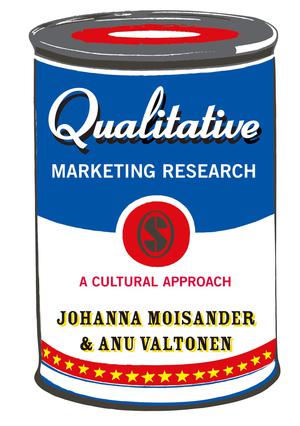 Qualitative Marketing Research : A Cultural Approach Ed. 1
Moisander, Johanna - SAGE Publications 2006
Ebook
Aimed at both graduate and undergraduate students majoring in business administration and in other fields of social sciences, Qualitative Marketing Research unpacks the emerging cultural approach in the field of marketing and consumer research and pr...
Source : CYBERLIBRISOAI
Champagne: marketplace icon in Consumption Markets and Culture
Rokka, Joonas , 2017 - 275-283 p.
Article
What makes a simple wine, grown in a rather mediocre wine-growing region, one of the most famous and magical marketplace icons of today? How did champagne establish such a unique position, against all the odds, and become the global symbol of celebra...
Source : LEARNING HUB COLLECTIONS