Article
Les nouvelles formes de solidarité chez les travailleurs indépendants
2017 | In français
Suggestions
Du même auteur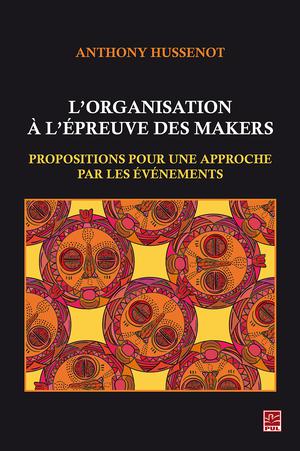 L'organisation à l'épreuve des makers : Propositions pour une approche par les événements
Hussenot, Anthony - Presses de l'Université Laval 2019
Ebook
Le mouvement des makers est représentatif des évolutions qui modifient profondément le travail et les modes d'organisation. Composé principalement de travailleurs indépendants dont le métier consiste à produire des objets innovants à la frontière du ...
Source : CYBERLIBRISOAI
Les espaces de travail collaboratifs sont-ils vraiment innovants ? in Les Echos Business
Fabbri, Julie , 2016
Article
1/5. Les sciences de gestion se penchent sur les phénomènes liés aux espaces collaboratifs de travail, en envisageant la transformation des modèles organisationnels existants. Mais comment ces nouveaux lieux doivent-ils s'entendre ?
Source : LEARNING HUB COLLECTIONS
Unplugged - "Place as spatio-temporal events" : Empirical evidence from everyday life in a coworking space in M@n@gement
Fabbri, Julie , 2016 - 353-361 p.
Article
Sergot and Saives pointed out how Massey's relational approach to the notions of space and place allows a better integration of the spatial and temporal dimensions of organizational phenomena. This paper shows empirically how activities are embedded ...
Source : LEARNING HUB COLLECTIONS