Book chapter
Local-global consumption
in Consumer Behaviour: A Nordic Perspective
Published by Studentlitteratur 2010 - 75-94 p. | In anglais
ISBN: 978-91-44-05577-0
Issus de la même oeuvre
Suggestions
Du même auteur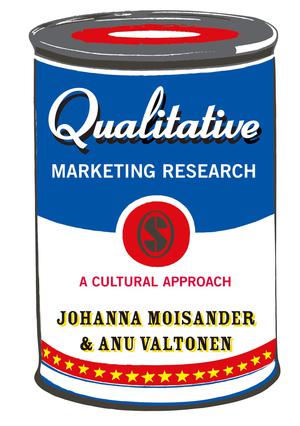 Qualitative Marketing Research : A Cultural Approach Ed. 1
Moisander, Johanna - SAGE Publications 2006
Ebook
Aimed at both graduate and undergraduate students majoring in business administration and in other fields of social sciences, Qualitative Marketing Research unpacks the emerging cultural approach in the field of marketing and consumer research and pr...
Source : CYBERLIBRISOAI
Environmental dialogue in online communities : negotiating ecological citizenship among global travellers in International Journal of Consumer Studies
Rokka, Joonas ; MOISANDER, Johanna , 2009 - 199-205 P.
Article
The aim of this paper is to investigate how web-based online communities bring about new forms of environmental dialogue. We suggest that these online sites play an important role in setting the stage for new forms of cultural production, disseminati...
Source : LEARNING HUB COLLECTIONS