Book chapter
Management as a Practice of Power
in The Oxford Handbook of Management
Published by Oxford University Press 2017 - Ref. 10.1093/oxfordhb/9780198708612.013.20 | In anglais
ISBN: 978-0-19-870861-2
Issus de la même oeuvre
Suggestions
Du même auteur
Cannibales en costume : enquête sur les travailleurs du XXIe siècle / David Courpasson
- Éditions François Bourin 2019 - 1 vol. (240 p.) ; couv. ill. ; 21 cm
Book
Un cannibale peut-il porter un costume ? Cette question, d'apparence saugrenue, permet pourtant d'expliquer le carnage social à l'oeuvre depuis des décennies dans les bureaux et ateliers que nous fréquentons quotidiennement : plus encore que l'usine ...
Source : LEARNING HUB COLLECTIONS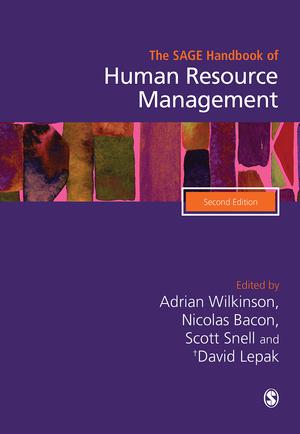 The SAGE Handbook of Human Resource Management Ed. 2
Wilkinson, Adrian - SAGE Publications 2019
Ebook
The new edition of this SAGE Handbook builds on the success of the first by providing a fully updated and expanded overview of the field of human resource management. Bringing together contributions from leading international scholars - and with bran...
Source : CYBERLIBRISOAI